Our Tableau Conference in Austin just started and more than 12.000 customers made their way to Texas!
Today I wanna post about a fun app which can be used in many different ways! It's called "SwipeRight" and I'm more than happy to talk about it during as well as after my sessions "Hot. Dirty. Sets." and "Customization and Embedding with the Javascript API" here in Austin.
Please feel free to reach out to me via the "Data 16" App or simply by leaving a comment on this blog post. Enjoy the conference and I'm looking to talk to as many Tableaufans like you as possible!!!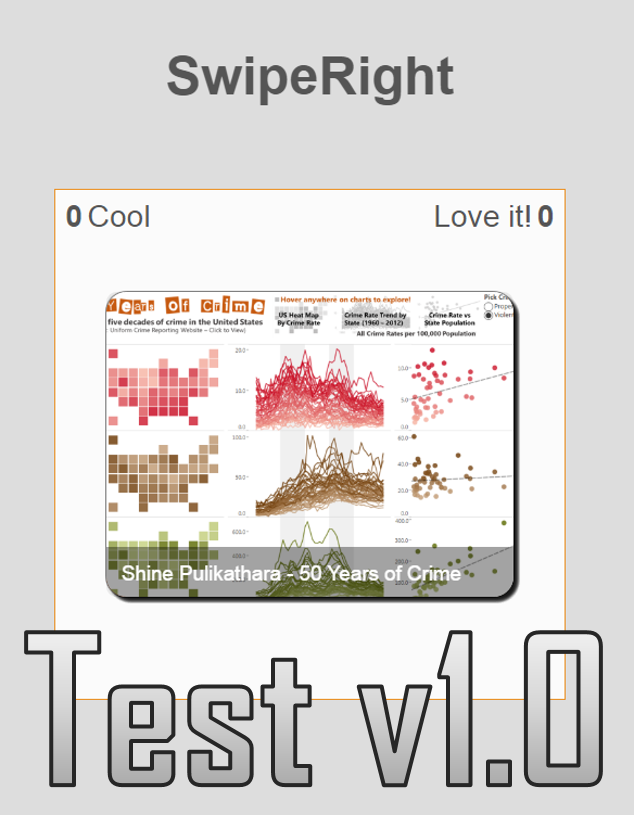 P.S. Simply click on the picture to get to the small web app called SwipeRight.
Teilen