Hey Tabloids,
this is meant to be a demo (site) asset you can use to WOW the customer by showing many different examples at the end of your demo flow which should focus on the HOW TO GET THERE rather than the final result! The original version was created by the person who brought me to Tableau – Paul Bremhorst! Since then I simply modified it by adding real customer scenarios, got rid of some smaller things we shouldn't focus on anymore and I added some thumbnails to make it even more visual appealing. Please feel free to add questions, comments and feelings below.
IMPORTANT: Don't share workbooks with customers or partners!
Just DEMO these workbooks or share screenshots to give them ideas and visual inspirations.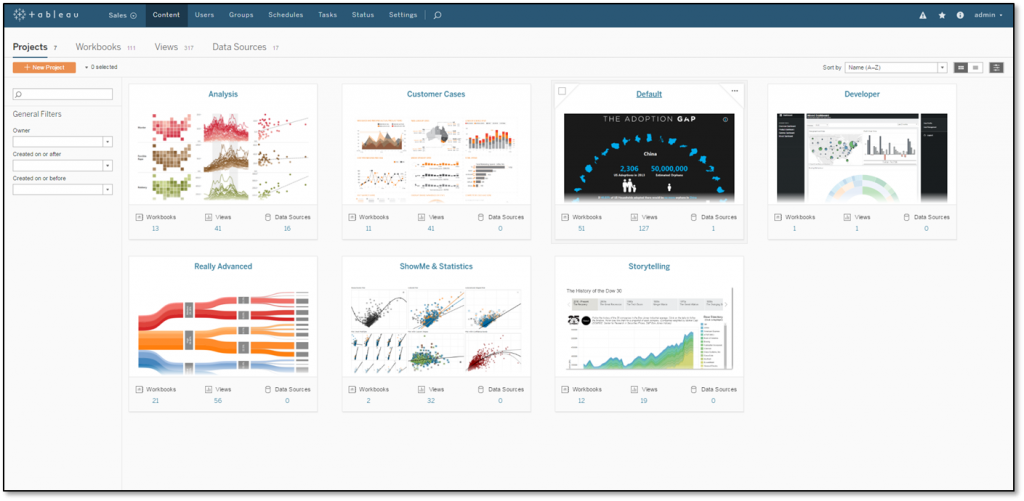 INSTALLATION
You can grab the latest demo site (you just need to download the latest *.zip file)
here (Tableau Internals Only)
Create a <new SiteID>
(Make sure you have the user "admin" on your system)
Import the site via TSM (Tableau Services Manager) into your <new SiteID>:
(Tableau Server Documentation)
Move files INSIDE the "Thumbnails per Tableau Server Project" folder into
C:\ProgramData\Tableau\Tableau Server\data\tabsvc\httpd\htdocs
(this will provide you with the nice thumbnails from above)
TROUBLESHOOTING
Jump to the troubleshooting page of this asset…
With that said, happy demoing! 😉
Cheers,
Timo